Book your Avenues Ads with Deccan Herald Instantly Online
Open new career avenues for the people making desperate attempts to carve out their careers. Advertise yourself with the extremely popular pullout 'Avenues', for both employee and job seekers of Karnataka by the Deccan Herald.
PUBLISHING DAYS
Booking Deadline
Minimum Size
Where is Avenues published from ?
LOCATIONS
---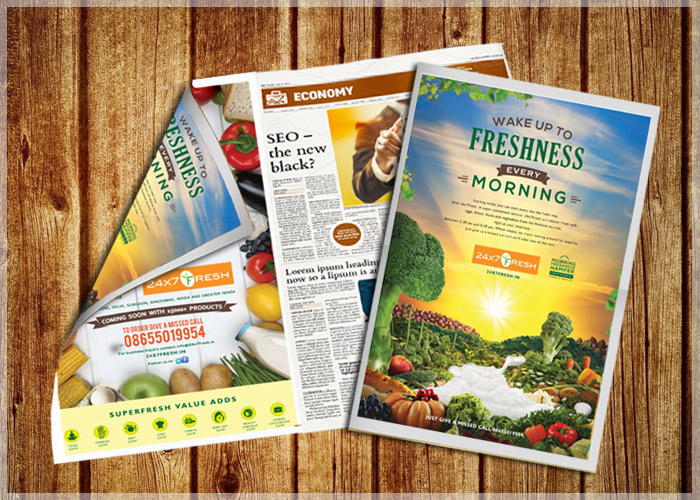 Jacket Full Page
33cm x 52cm
These display ads are placed on the Front Page of the newspaper on both the sides. They are available in the dimensions of 33 cm X 48cm
Half jackets
16.5cm x 52cm
These display ads appear on half of the front page in a newspaper. Half-Jacket ads are available in 16.5 cm X 52 cm dimensions.
Book Mark
3cm x 52cm
Bookmark ads peek out of the newspapers just like a normal bookmark marking the page where your ad has appeared. You can choose to book a full/half-page ad in this case.
Pointers
4cm x 5 cm
Pointer ad appears on the left-most column of the main page. This small ad appears in 4 cm X 5 cm size.
SkyBus
33cm X 5cm
These ads materialize under the masthead of the newspaper in the main page and are 33 cm in length and 5cm in width
Advertorial
Any Size
Publish an article about your product / service - to be placed alongside regular editorial content. You get to choose your headline, text & visuals.
Why advertise in Avenues ?
WHY ADVERTISE ?
---
Deccan Herald Avenues is South India's largest and most widely circulated Recruitment pullout. It is one of the best platforms for both recruiters and job seekers. Advertising your company or inviting suitable candidates via Avenues ensures maximum relevant responses from talented bona fide candidates.
Why Deccan Herald Avenues?
Advertising on Deccan Herald Avenues has several advantages like:
Being the most widely circulated recruitment pullout of South India, Deccan Herald Avenues provides a unique platform of advertisement to both Indian as well as Foreign companies
Avenues is one of the best mediums to search for senior level job posts and are accessible to the most talented and genuine job seekers
You can pluck out the best candidates by advertising through DH Avenues and make their dreams come true every Wednesday!!
So what are you waiting for? Book your Deccan Herald Avenues Ad Now!